Real Estate in University Park, TX
University Park is an affluent residential area named for its main feature, Southern Methodist University. Campus venues include McFarlin Auditorium, a stately theater for concerts and high-profile lectures, and the Meadows Museum, with Spanish art from the 15th century onward. Whether you are looking to invest, buy, sell, or rent – we can help. Take a look at new listings in University Park and let's find what moves you.
Average Resale Prices
The following chart shows the Average Sales Price for Resale Single Family Homes in University Park over the last 5 years.
Wondering what your home might be worth? Visit our free Home Evaluation page to get an instant price analysis.
If you're ready to sell then get started here.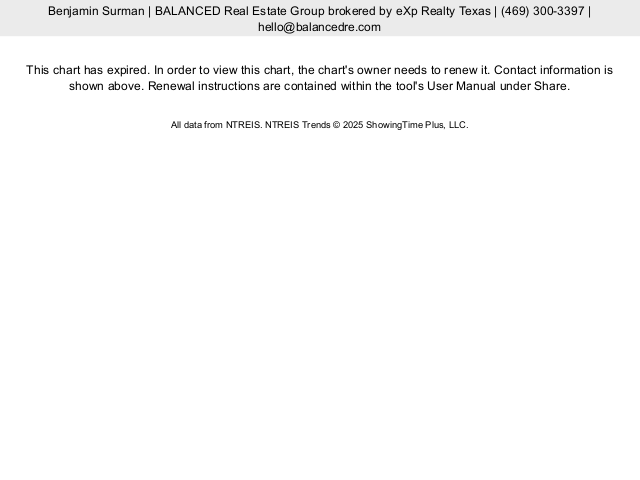 Average New Construction Prices
The following chart shows the Average Sales Price for New Construction of Single Family Homes in University Park, TX over the last 5 years.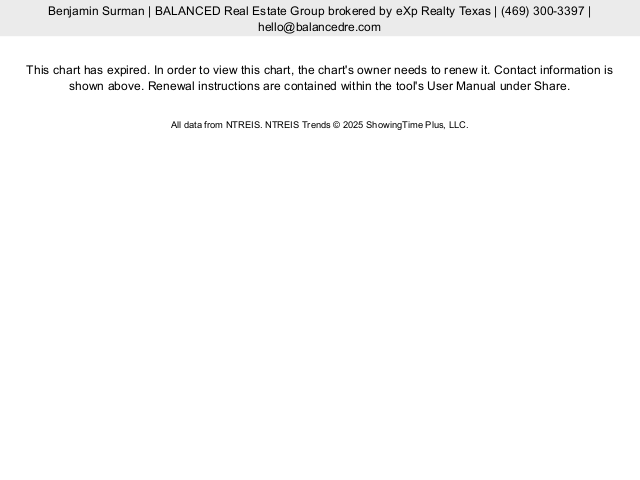 University Park Property Taxes
The following data is for informational purposes. You should always consult with your city tax authority for the most up to date rates.
The City levies one uniform tax rate each year, however the amount any individual property owner will pay depends on the taxable value of their property. The rates below shows that the school district collects approximately 56% of local property taxes. Much of the tax money collected by HPISD is sent to the State of Texas for distribution to other school districts.
HPISD: $1.1519 (56% of TPT)
Dallas County: $0.63584 (31% of TPT)
University Park: $0.26475 (13% of TPT)
*The tax rate is expressed in dollars and cents per $100 taxable value. TPT stands for Total Property Tax.
Experience the BALANCED Difference.
BALANCED Real Estate Group offers insight, results, and unparalleled client service for your real estate needs. Led by innovation without sacrificing customer first approach; it's our goal to help you through the transaction process by providing insightful data and working to get you the best deal on the biggest deal of your life.
No Hidden Fees
Our commissions are straight forward and transparent. We don't market a "low cost" commission just to hit you with fine print. The commission we offer you is the exact commission.
Free Analysis
Data is a powerful tool to help get you the best price on both the sell and buy side of a transaction. We provide free Comparative Market Analysis for listing and buying clients that we represent.
Browse For Free
We understand you might not be entirely ready and just want to browse. Let us know! We're happy to setup a custom search engine for you to browse at your leisure. Just holler when you're ready!
What would you like to do?